Ziemeļu divdienas 2016 - ENG
2nd stage of Latvian Orienteering Cup
Middle and Long course 2-day event
I. Aim and task
Facilitation of orienteering in Latvia.
Identify the best orienteers in age groups.
II. Organizers
The event is organized by "Kāpa" orienteering club and Latvian Orienteering Federation in cooperation with Ādaži Municipality Council.
Event director – Ainārs Lupiķis, ainars.lupikis@inbox.lv
Results management - Kārlis Osis lvkaos@inbox.lv, phone +371 26521886
Maps and course setting - Indulis Peilāns (day 1) and Paulis Bričonoks (day 2).
Event inspector - Edmunds Zvaigzne.
III. Time and venue
Event takes place on April 16-17, 2016 in Ādažu military training area and in its surroundings in Ādažu Municipality. On-site registration – April 16, from 10 a.m.
Competition area and competition centre
IV. Participants
Every orienteer is invited to find their participation class from following:
SV - 8*, 10* (marked route), 12, 14, 16, 18, 20; (S-Female, V – Male)
SV - 21E, 21A, 21B (beginners), 35, 40, 45, 50, 55, 60, 65, 70, 75, 80
Open classes DIR 1(beginners), DIR2.
DISTANČU PARAMETRI / COURSE LENGHTS
V. Application
Application before April 11 and 24:00, via Internet:
STARTA PROTOKOLI / START LIST
Start lists published at www.kapaok.lv on April 14.
Those applied but not started are obliged to pay 50% of respective participation fee.
VI. Paticipation fees
Classes S, V - 8, 10 - 4.00 EUR both days ( 3 EUR one day)
Classes S,V-12,14,16, 18, - 8.00 EUR both days (5 EUR one day)
Classes S,V - 20, 60, 65, 70, 75 - 12.00 EUR both days (7 EUR one day)
Classes S,V -21E, 21A, 21B, 35, 40, 45, 50, 55 – 18.00 EUR both days (10 EUR one day)
DIR 1, DIR2 – 10.00 EUR per day. On-site application possible.
Applications after April 11 extra 3.00 EUR if there are vacancies available (not applicable to DIR classes).
Rent of SportIdent card 1.00 EUR per day.
VII. Terrain and schedule
April 16, 2016, 12:00 a.m. long course, surroundings of Kadaga.
April 17, 10 a.m. middle course, surroundings of "Grunduļi".
Punching device – SI card.
Maps designed in 2015/2016.
Base materials – laser scans by Metrum. Maps by Indulis Peilāns and Paulis Bričonoks. (Gaujas grīva LOF 892). The map is forbidden for training before the event. Map scale 1:10 000.
Terrain is unique for Latvia and Baltic states with specific landscape formed by military actions. Open sandy areas and pine forests mostly with good runnability. Lots of man-made pits and entrenchments along with micro-relief in some parts will be challenging even for elite runners.
Terrain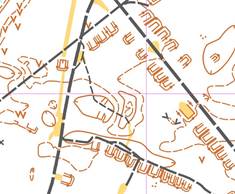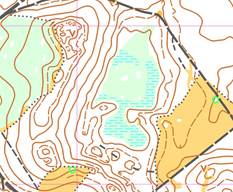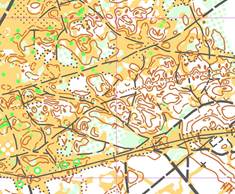 VIII. Estimation of winners
Summary result of two competition days (Middle + Long courses).

IX. Prizegiving
1st, 2nd and 3rd place in all classes are awarded.

X. Payment of fees
It is possible to pay in cash before or after the start. Bank transfers to:

OK "Kāpa"
Carnikava LV – 2163, Jūras iela 5-8, Latvija
Reģ. Nr 40008021994
Swedbank AS
Konta Nr. LV93HABA0551032772606
SWIFT HABALV22

XI. Other information
Every participant is responsible for his health by himself. Medical person will be available on the competition centre. Water after finish available. Warm-up clothes will be delivered from start to finish area by organizers.
Accommodation at "Piejūras internātpamatskola", (www.piejurasskola.lv) beds, showers and bed clothes will be available. Price for one night is 6 EUR from person. It is possible to order a meal. Accommodation can be ordered – 67956366, or we can help to order, write an email to event director – ainars.lupikis@inbox.lv.

Other accommodation options can be found through www.booking.com with keywords – Adazi, Lilaste, Carnikava or Kadaga.